Personally I've never seen the need for PDF documents…
I think all documents should be created in MS Word – and everyone should have it installed on their PCs or at least an application that can open and edit Word docs.
I've lost count how many times I've had to download and install Adobe Reader on a new PC just to open a scanned PDF in an application that's so cumbersome to use it sometimes beggars belief. You can't even edit PDF's on the fly without outlaying some serious cash….
But I have the solution…
Foxit Reader Ok you actually have to download and install it – but its a joy to use. Its small, its fast, you can copy text out of the PDF, it even lets you scroll easily through those scanned PDF's that for some reason you always receive at 1000% height x 1000% width of the original document. Great app – I've not gone back to Adobe Reader since.
If you've got an application you think does a better job than Foxit Reader – let me know….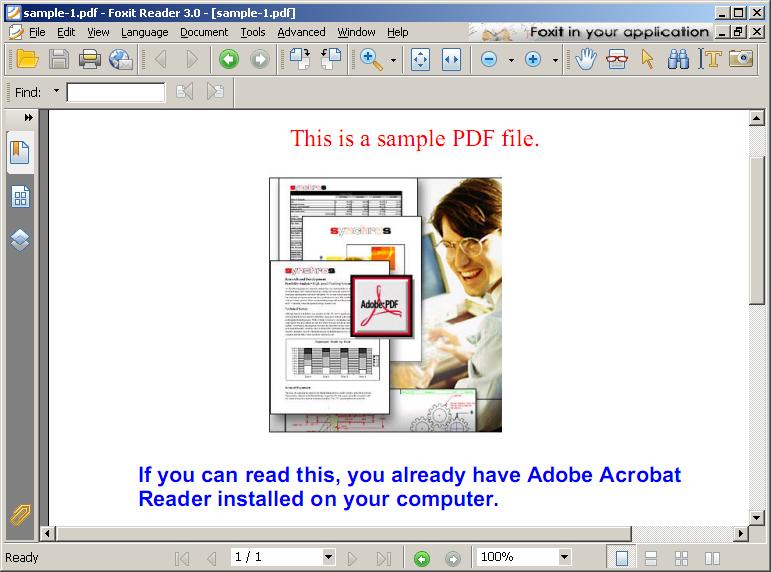 XP Time Saving Tools