One of my co-workers showed me this app on his iPhone which I was really impressed with.
Shazam is a music recognition app thats being pushed on the big mobile phone platforms at the moment.
Usage couldn't be simpler just startup the app on your phone and let it record a few seconds of audio. It then sends this clip to Shazams servers and you receive the name of the song back. And it really works!! Even recognising tracks from some of the less well known genres of music like electronic.
Unfortunately Shazam doesn't have a PC or Mac client available. Why I don't know? This technology could be really useful for internet radio users. With a "Buy in iTunes" feature integrated into a PC/Mac client it would be indispensable.
They also don't publicise the fact that the app is available for the Symbian platform – well the N95 and N97 at least. You can find it on the Nokia OVI store here, where its free until the end of November. If you want to continue using the version you've installed after that time you'll have to pay. But there will apparently be another version release after that time – Shazam Lite.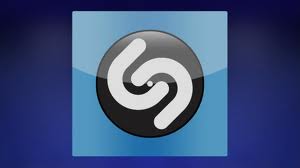 Mobile Applications